---
Web design and development company in Cookeville Tennessee
We're a team of creative professionals, web designers, illustrators and programmers. Green Arrow Design is located in Cookeville Tennessee. We provide web design and website development. Green Arrow Design was voted best web design company in the upper Cumberland area. Whether you're just starting out as a one-person operation or an established business looking to improve your website, we can offer creative solutions to take your business to the next level and beyond. We don't just build websites and walk away. We partner with companies to develop continually evolving sales that dynamically adapt to our client's shifting needs.
We start by figuring out the best way to bring your ideas to life in the most creative, logical way possible. We apply our knowledge of the online market to your product to assure absolute success.
We'll help map your project's journey from creation to completion, through creative ideas, research, and client collaboration. Our team includes project managers, web designers, graphic designers, search engine specialists, copywriters, and programmers.
Green Arrow Design is your best choice for professional websites and graphical print work in Cookeville Tennessee. We take the time to ensure your project is strategized to reach your target audience.
We have the resources, vision, and experience to design any site for any company with integrity and style. We are a team of dedicated professionals that specialize in every aspect of the web design and online marketing process.
With over 10 years experience creating cutting edge design, Green Arrow Design will bring you the online and print tools that make your product or service the money it deserves.
Let us take the confusion out of developing a website that fits your unique needs. We specialize in small to medium business website design and can get your website up and running quickly and on budget. Contact us today and let's make your ideas reality.
---
Meet our professional team of graphic designers, developers and Social Media and SEO experts
We are a team of creative professionals working together, with you, to
turn your ideas into revenue.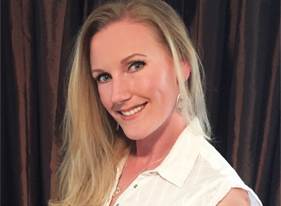 Sarah
Owner And Lead Designer
She oversees all our projects and keeps things running smoothly. Sarah is our lead front end developer and a genius in progressive enhancement and responsive web design. She is a digital artist that creates visually appealing websites with UX and conversion in mind. Under her direction is a staff of programmers, designers, illustrators and search engine experts.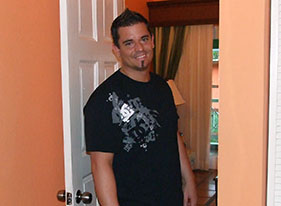 Toby
Designer And CMO
He is experienced in ranking websites, and driving sales through effective online design and promotion. He can step in and manage or facilitate your online marketing efforts, including content creation, social media, and email marketing. He applies his knowledge to create successful campaigns and sales funnels.
---
We'd love to hear from you.